Instant Physio was set up by Ed Thompson in 2015 with the intention of helping adults who love to keep active avoid surgery, live free from painkillers and keep out of the doctors office.
Since starting Ed has grown the practice and we now operate in Tooting and Balham, specialising in treating knee pain, back pain, neck & shoulder pain and sports injuries.
Before coming in, most of our patients choose to put up with things like back pain, neck & shoulder pain or knee pain hoping that with time the pain will disappear and one you will wake up and it will have gone.
But when the pain doesn't go away and it starts to become more permanent they start to worry about the future of their health. Have you found yourself asking these questions:
"Why have I got this pain now?"
"Will I have this pain forever?"
"What can I do to get better?"
We know that waiting to see the GP for weeks only to be told to rest, take painkillers or that "it's just your age, live with it" isn not what gets people back to being active and out of pain.
We also know that when you are passionate about being active, being in pain and not being able to do the things you love can start to effect your mood.
Before coming to Instant Physio a lot of our patients start off as being nervous, unsure, and sceptical about whether physio can even help, normally due to a bad experience with another provider or because they have lost faith in health professionals.
If that sounds familiar then you are not alone.
Here are a few of the things that our patients have normally tried before coming to see us:
Waited weeks (or months) to see the GP, NHS physio or surgeon
Been back and forth to see the GP many times and haven't got any kind of diagnosis or improvement in their condition
Painkillers and rest without success
Exercises from YouTube or from friends and family but haven't found them helpful in the long-term
Massage, acupuncture or other treatment but haven't found that the effect of the treatment lasts very long and the pain always comes back after a few days
Tried buying a new mattress or new chair for the office but have not seen any major change in their pain levels
The trouble with all of these solutions is this: without finding out the root cause of your specific problem, you won't get the right treatment.
If you have tried any of these things and are tired of not getting better then we would love to hear your story.
If you are looking for a Tooting physio then give us a call by tapping below.
Over the phone, one of our physios can hear your story, and from there we can give you some straight up, honest advice about what options you have.
​There will be no obligations for you to book an appointment and its purely to offer you our professional opinion.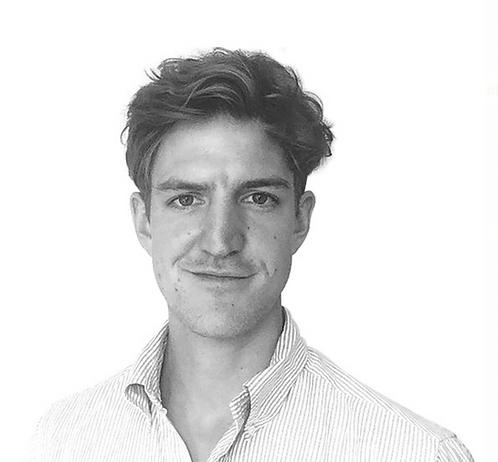 Edward Thompson is a Chartered Physiotherapist who has previously worked at a Premiership Football Club, a private members LTA tennis club in London and is the founder of Instant Physio. He consults for businesses on employee health and regularly writes health articles.
"I believe that healthcare has become far too transactional.
​Appointments with some healthcare professional can sometimes feel like a race to get you out the door and you can leave a consultation feeling that you didn't get chance to fully understand what was being said or ask any questions.
​We believe in doing things a little differently.
​We prefer a more well-rounded form of healthcare where you get the right advice and proper treatment needed to get you better, along with the time and courtesy you need at every step of the way."
At Instant Physio we love helping people:
Keep active – this could be anything from being able to spend the day out with friends and family pain-free, or being able to enjoy a bike ride, playing with the kids, go for a jog in the park or take part in a regular exercise class
Diagnose & build recovery plans – finding out what is wrong often makes a huge difference to how you feel. Knowing that you have a diagnosis and plan of what it is going to take to get better help enormously
Avoid relying on painkillers – in spite of a lot of healthcare professionals who prefer to use painkillers to get you better, we love using natural therapy which doesn't require you to constantly be buying painkillers and relying on repeat prescriptions
Avoid surgery – a lot of people are told that surgery is the only option but haven't been properly assessed or tried proper physio.
Get back to full fitness so they can enjoy training, exercising and keeping fit without restriction safe in the knowledge that they are not causing long-term damage
To find out more click on the button below to fill out a 30-second form and we will be in touch with you within 24 hours:
Would you like some help?